Time Tested. Trusted.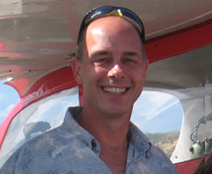 Pappy Productions, Inc. provides all aspects of website development, design, hosting, and administration for a wide variety of clients. Though we specialize in equine and horse farm web site design, we can create a professional web presence for any type of business. We also help create intranets, for use by your business only, to help connect your employees and projects through scheduling, product cart systems, messaging and much more. We can install or create web applications that help you run your business more effectively.
Being a former horse trainer and farm manager, Mark Anderson knows the equine industry and the nuances for promoting farms and horses on the internet. Combined with over 20 years of web site design and management experience, he can showcase your farm or products to its fullest pontential while providing you personalized help with any aspect of your web site.
Pappy Productions, Inc. has created engaging, interactive websites for some of the top farms and businesses around the world. We are here to help.
Get personalized help today!