Time Tested. Trusted.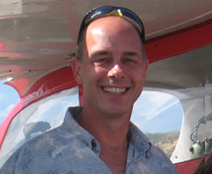 Pappy Productions provides full-stack web development, design, hosting, and administration for a wide variety of clients. By utilizing the award winning content management system called Joomla!, you have full control over your website and content.
Joomla! is a free and open-source CMS that can be used for:
Corporate websites or portals, intranets and extranets
Small business websites
Online magazines, newspapers, and publications
E-commerce and online reservations
Government, non-profit and organisational websites
Community-based, school and church websites or portals
Personal or family homepages.
We can add on or setup your website with Shopping Cart/Ecommerce, Membership systems, Event registration and much more.
We also create intranets and web applications, for use by your business only, to help connect your employees and projects through scheduling, product cart systems, messaging and much more. We can install or create web applications that help you run your business more effectively. Call or send an email to see how we can help.
For over 20 years, Pappy Productions has created engaging, interactive websites for some of the top farms and businesses around the world.
Time tested. Trusted.
Get personalized help today!