AHYA Silent Auction Annoucement:
Auction starts November 12, 2018
This Silent Auction is one of the biggest fundraisers of the year. All funds will go directly back to helping support programs and marketing efforts to increase participation in the Arabian horse breed, specifically within youth. The youth are the future of our breed and we feel it is very important to support them and help them grow.

Pappy Productions, Inc. is proud to support the next generation of horsemen by donating a customed designed website and hosting to the Arabian Horse Youth Association - Silent Auction. They are the future owners, trainers, instructors and breeders of the equine industry.
Join the growing list of companies and farms that have relied on our premium hosting and support for over 20 years.
Click here to view listing and register to bid.
Time Tested. Trusted.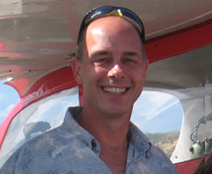 Pappy Productions, Inc. provides all aspects of website development, design, hosting, and administration for a wide variety of clients. Though we specialize in equine and horse farm web site design, we can create a professional web presence for any type of business. We also help create intranets, for use by your business only, to help connect your employees and projects through scheduling, product cart systems, messaging and much more. We can install or create web applications that help you run your business more effectively.
Being a former horse trainer and farm manager, Mark Anderson knows the equine industry and the nuances for promoting farms and horses on the internet. Combined with over 20 years of web site design and management experience, he can showcase your farm or products to its fullest pontential while providing you personalized help with any aspect of your web site.
Pappy Productions, Inc. has created engaging, interactive websites for some of the top farms and businesses around the world. We are here to help.